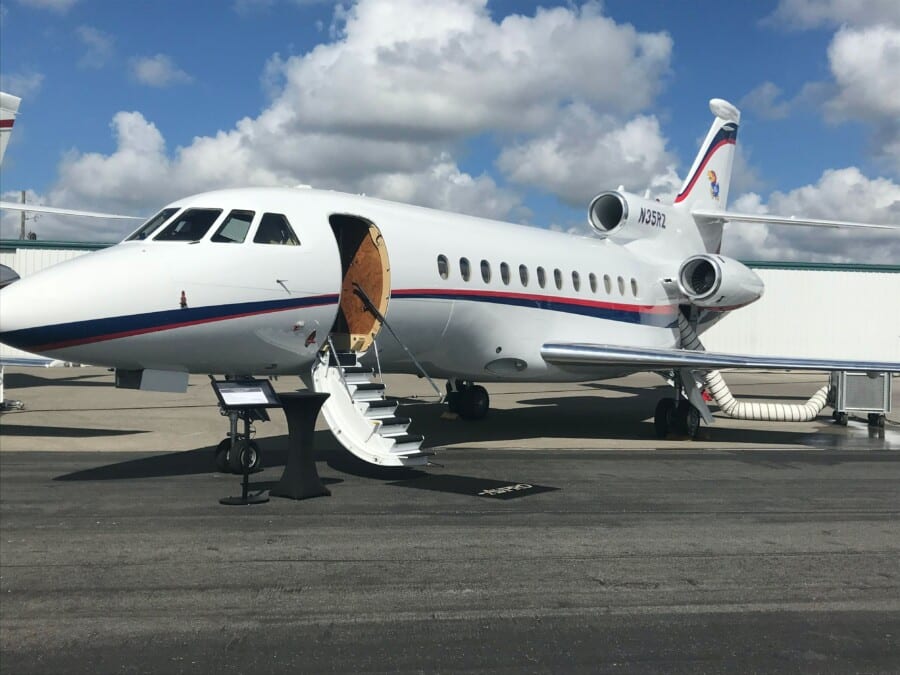 Ronaldo sprzedał swój prywatny odrzutowiec
Zmieniasz auto na kombi, bo brakuje Ci miejsca? A może rozglądasz się za nieco większym mieszkaniem? Cristiano Ronaldo doskonale rozumie, co czujesz. Portugalczyk właśnie sprzedał swój prywatny, luksusowy odrzutowiec, bo ten przestał wystarczać jego rodzinie. Jego wartość? 23 miliony euro, a więc blisko 110 milionów złotych.
Ogromny kontrakt
Ronaldo nie musi długo oszczędzać, aby kupić sobie samolot. Na ten, którego właśnie się pozbył, musiałby odkładać niewiele ponad miesiąc. W końcu na mocy kontraktu z saudyjskim Al-Nassr zarabia rocznie 214 milionów euro. W przeliczeniu na złotówki i mniejsze jednostki jest to odpowiednio:
– 1 009 152 000 zł rocznie
– 84 096 000 zł miesięcznie
– 19 353 600 zł tygodniowo
– 2 764 800 zł dziennie
– 115 200 zł na godzinę
– 1920 zł na minutę
– 32 zł na sekundę
Nic dziwnego, że CR7 przychodzą do głowy różne ciekawe pomysły na temat tego, w jaki sposób może spożytkować swoją fortunę. A ta jest ogromna – w końcu w piłkę gra nie od dziś, a na mocy samego kontraktu z arabskim klubem do czerwca 2025 roku może wzbogacić się w sumie o blisko pół miliarda euro, nie licząc kontraktów reklamowych.
W 2015 roku Portugalczyk sprawił sobie luksusowy odrzutowiec Gulfstream G200, którego wartość wynosi 23 miliony euro. W międzyczasie rodzina Ronaldo znacznie się powiększyła, obecnie wraz ze swoją partnerką – Georginą Rodriguez – mają pod opieką piątkę dzieci.
Cristiano Ronaldo sitting with his partner in his private jet he bought on his own money.

Some people's GOATs force their clubs to buy jets for them. pic.twitter.com/aTkHtTDWrX

— King of Madeira (@MaximBunny) September 22, 2022

 
Samolot jest wyposażony w dwa silniki, a jego maksymalny zasięg wynosi 6300 kilometrów. W momencie, gdy Ronaldo wszedł w jego posiadanie, miał tylko jednego syna. Obecnie cała jego rodzina wraz z pilotami z trudem mieści się na pokładzie – stąd decyzja o zmianie na coś nieco przestronniejszego.
Cristiano Ronaldo shares rare snap of new baby daughter as family fly away on private jet https://t.co/fGU1pf63Md pic.twitter.com/aMza3r4pyF

— Mirror Football (@MirrorFootball) June 15, 2022