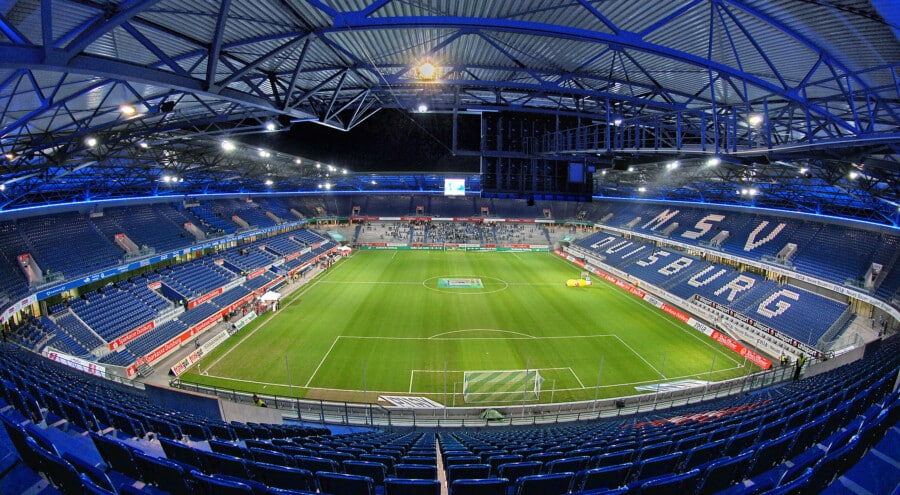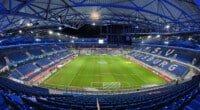 Finał ELF 2023 odbędzie się w Duisburgu
W przyszłym roku dwie najlepsze drużyny futbolu amerykańskiego w Europie zakończą sezon w niemieckim Duisburgu. To właśnie tam odbędzie się kolejny finał European League of Football, w której udział biorą również reprezentanci Polski – Panthers Wrocław. Występ w finale rozgrywek to główny cel polskiego zespołu na sezon 2023.
W 2021 roku Düsseldorf, w 2022 Klagenfurt, a w 2023 Duisburg. Kolejny finał ELF odbędzie się 24 września na Schauinsland-Reisen-Arena, która może pomieść 31 500 widzów i jest domowym obiektem futbolowego Rhein Fire oraz piłkarskiego MSV Duisburg. Sezon ELF rusza w czerwcu. Duisburg to miasto położone w Zagłębiu Ruhry, w bliskim sąsiedztwie Düsseldorfu, Kolonii, Dortmundu i Essen.
Występ w finale ELF to główny cel Panthers Wrocław na kolejny sezon. W tym roku reprezentanci Polski z 5 zwycięstwami i 7 porażkami na koncie zakończyli rozgrywki na rundzie regularnej. W sezonie 2021 Panthers Wrocław byli bardzo blisko awansu do finału rozgrywek, ponosząc minimalną porażkę w półfinale. W ostatnim finale, który odbył się w austriackim Klagenfurcie, Vienna Vikings pokonali Hamburg Sea Devils.

European League of Football to rozgrywki, w których występują najlepsze drużyny futbolu amerykańskiego w Europie. W sezonie 2023 w ELF rywalizować będzie 18 zespołów z 10 krajów. Oprócz Panthers Wrocław będą to: Berlin Thunder, Hamburg Sea Devils, Frankfurt Galaxy, Rhein Fire, Cologne Centurions, Stuttgart Surge, Leipzig Kings, Munich Ravens (Niemcy), Vienna Vikings, Tirol Raiders (Austria), Barcelona Dragons (Hiszpania), Istanbul Rams (Turcja), Milano Seamen (Włochy), Prague Lions (Czechy), Fehérvár Enthroners (Węgry), Helvetic Guards (Szwajcaria) oraz zespół z Paryża, którego nazwa nie jest jeszcze znana.
CZYTAJ TEŻ >>> Jakub Samel: cel jest zawsze ten sam [WYWIAD]
___________________

Podobają Ci się nasze teksty? Wesprzyj nas na BuyCoffee! To dzięki Wam treści na TheSport.pl nadal mogą być ogólnodostępne. Dziękujemy za regularne odwiedzanie naszego portalu!