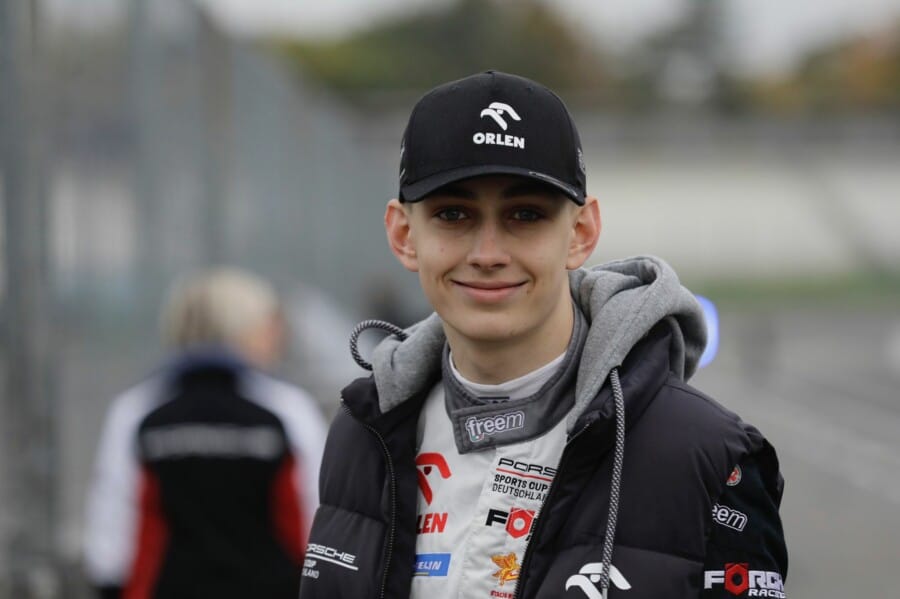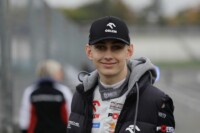 Karol Kręt na podium cyklu Porsche Sports Cup!
Rywalizacja w Porsche Sports Cup Deutschland zakończyła się sukcesem polskiego kierowcy. W finałowej rundzie na Hockenheimring Karol Kręt dwukrotnie stanął na podium, dzięki czemu utrzymał trzecią lokatę w klasyfikacji generalnej całego cyklu. 17-latek z Lublina dokonał tego jako najmłodszy kierowca w historii Porsche Sports Cup, a do tego jako debiutant.
To był świetny rok w wykonaniu Karola Kręta. W ostatnich startach sezonu zawodnik Akademii ORLEN Team potwierdził swoje umiejętności oraz wysoką dyspozycję, zajmując odpowiednio trzecią i drugą lokatę w wyścigach na Hockenheimring. Dwoma miejscami na podium na zakończenie sezonu Polak przypieczętował trzecią pozycję w klasyfikacji generalnej całego cyklu w klasie 5c. Co więcej, dokonał tego w wieku zaledwie 17 lat.
– To nie był łatwy weekend, głównie przez trudne warunki na torze. Zabrakło mi jednego treningu na suchej nawierzchni, żeby dograć ustawienia, ale i tak dowiozłem dzisiaj na Hockenheimring bardzo dobrą drugą pozycję. Mamy tytuł II wicemistrza Porsche Sports Cup Deutschland. Ogromnie się cieszę – mówi Karol Kręt, kierowca Akademii ORLEN Team.
Jak przyznaje sam kierowca, rywalizacja w Hockenheim miała bardzo wymagający przebieg. Polak nieustannie plasował się w pierwszej trójce i atakował pozycję lidera, pamiętając jednocześnie, że jego głównym celem jest uniknięcie jakichkolwiek błędów, które mogłyby skutkować utratą miejsca na podium.
Kręt radził sobie świetnie przez cały sezon. Podczas rywalizacji w Misano zdołał wygrać jeden z wyścigów, dokonując tego jako najmłodszy kierowca w stawce. Na 11 wyścigów Polak aż 8 razy stawał na podium.