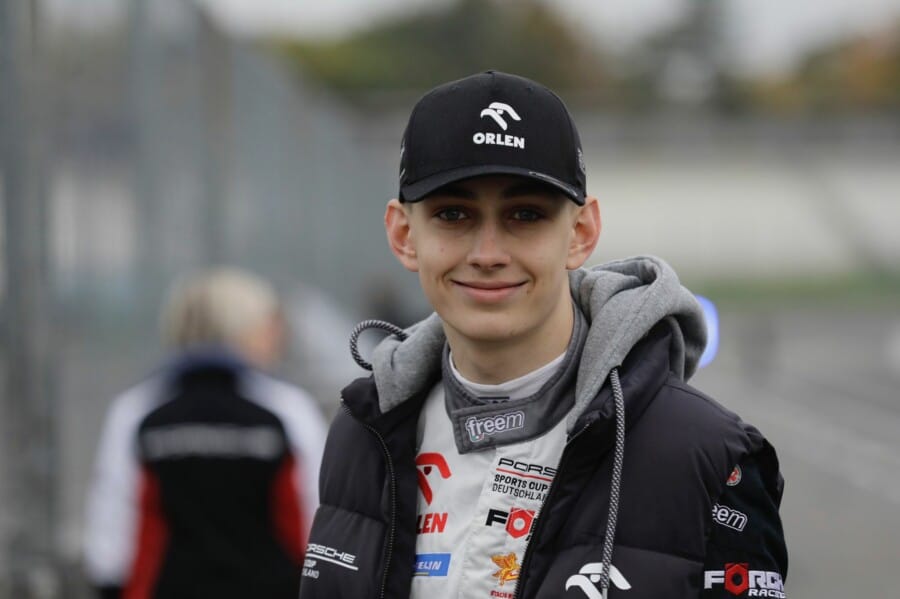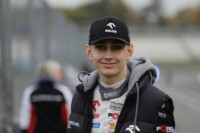 Kręt broni miejsca na podium w Porsche Sports Cup
Przed kierowcami serii Porsche Sports Cup Deutschland ostatni weekend wyścigowy w sezonie. Zajmujący obecnie trzecie miejsce w klasyfikacji generalnej Karol Kręt podczas rywalizacji w Hockenheim stanie przed szansą objęcia pozycji wicelidera cyklu. Priorytetem jest jednak utrzymanie miejsca na podium.
Zawodnik Akademii ORLEN Team ma za sobą świetny sezon. Kręt przed ostatnimi wyścigami na torze w niemieckim Hockenheim plasuje się na trzecim miejscu w klasyfikacji generalnej w klasie 5c z niewielką stratą do wicelidera. 17-latek zamierza do samego końca walczyć o jak najlepszy rezultat.
Kręt przewiduje, że wyścig na Hockenheimring może być wyjątkowo zacięty. Jak przyznaje sam kierowca, jego głównym celem będzie obrona miejsca na podium w klasyfikacji generalnej.
– Skupiamy się przede wszystkim na utrzymaniu trzeciej lokaty w całym cyklu. Podstawowym celem na ostatnie wyścigi w sezonie będzie zatem uniknięcie jakichkolwiek błędów, które mogłyby mnie kosztować utratę miejsca na podium. Mimo to na torze zamierzam dać z siebie wszystko. To niezmienny element mojego nastawienia – mówi Karol Kręt, kierowca Akademii ORLEN Team.
Ostatnio 17-letni kierowca zaliczył świetne występy na torze w Misano. We Włoszech Polak wygrał swój pierwszy wyścig w serii Porsche Sports Cup Deutschland. Dodatkowo dokonał tego jako najmłodszy kierowca w stawce. Co więcej, dzień wcześniej dojechał do mety na drugiej pozycji w swojej klasie.
Do rywalizacji w dwóch weekendowych wyścigach kierowcy staną odpowiednio w sobotę o godz. 16:15 i w niedzielę o godz. 11:25. Transmisję LIVE można śledzić po kliknięciu baner poniżej: