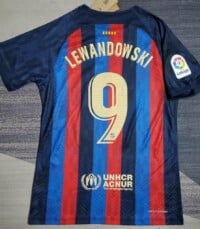 Kto wydaje najwięcej na transfery?
Hitem trwającego okienka transferowego zdecydowanie jest przeprowadzka Roberta Lewandowskiego z Monachium do Barcelony. To jednak nie Katalończycy wydali tego lata najwięcej, a właśnie były klub Lewego. I co prawda transferowa karuzela ciągle trwa, to już teraz możemy podsumować, które zespoły zostawiły do tej pory najwięcej milionów na rynku transferowym.
Należy pamiętać, że mówimy o stanie na 20 lipca 2022 roku. Sytuacja jest dynamiczna i wiemy, że na celowniku wielkich klubów wciąż znajduje się wielu piłkarzy.