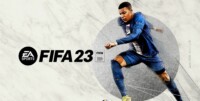 Najlepsze karty w FIFA 23?
EA Sports opublikowało listę kart z najlepszymi statystykami w najnowszej FIFIE. Choć większość ocen pokrywa się z rzeczywistością, to niektóre z nich z pewnością wywołają dyskusje – którzy piłkarze przodują w statystykach FIFA 23? I czy powinni?
Choć może wydawać się to zabawne, największe piłkarskie gwiazdy przywiązują dużą wagę do ratingu, jaki został wystawiony ich gamingowym odpowiednikom. Niektórzy z nich bardzo źle znoszą sytuacje, gdy okazuje się, że ich karta jest słabsza, niż się spodziewali. Tak było m.in. w przypadku Kyle Walkera, który po zobaczeniu zaniżonych statystyk dotyczących jego szybkości mocno się zdenerwował.
Premierę FIFA 23 zaplanowano na 27 września. Dostępna będzie na większości konsol oraz PC.
Zobaczcie naszą galerię: