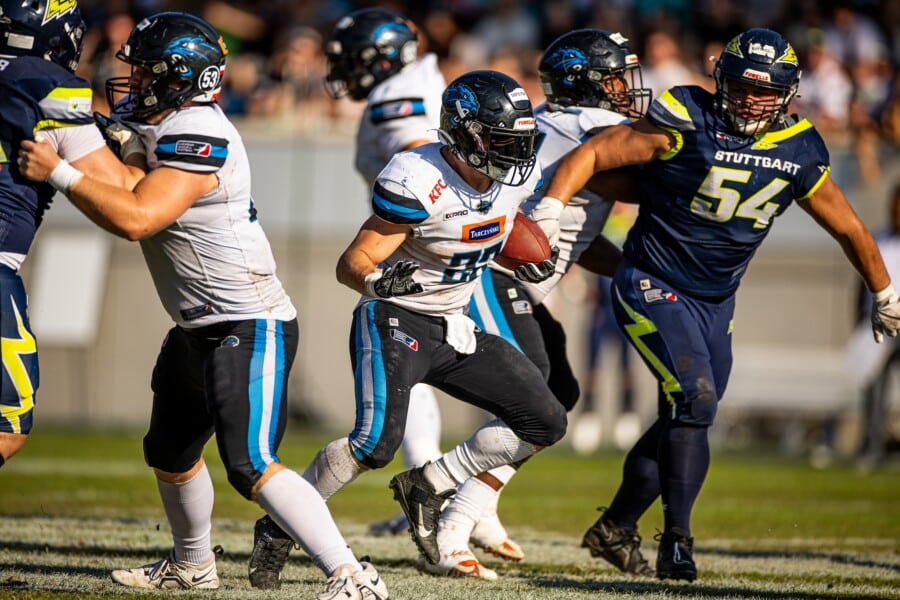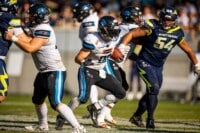 Polski klub szóstą drużyną w Europie
Panthers Wrocław kończą sezon na szóstej pozycji w Europie. Reprezentanci Polski po emocjonującym spotkaniu przegrali w pierwszej rundzie fazy play-off ze Stuttgart Surge 14:37 i nie zdołali awansować do półfinału European League of Football.
Do rundy pucharowej awansowało sześć z 17 zespołów European League of Football. Panthers Wrocław zakończyli sezon zasadniczy europejskich rozgrywek z ośmioma zwycięstwami i czterema porażkami na koncie. W półfinale wrocławianie mierzyli się ze Stuttgart Surge – zwycięzcami konferencji centralnej.
To zdecydowanie gospodarze lepiej weszli w mecz, zdobywając dwa pierwsze przyłożenia i dominując w pierwszej połowie spotkania. Wrocławianie poprawili swoją grę w drugiej części meczu, jednak nie dali rady odrobić strat. Punkty po stronie Panthers przyłożenia zdobywali William James oraz Kacper Fiedziuk.
– Choć nie zdołaliśmy awansować do półfinału rozgrywek, jestem dumny z całej naszej drużyny. Wykonaliśmy w tym sezonie wielką pracę, która z pewnością zaowocuje w przyszłości – budowa zespołu to proces, który wymaga czasu. Za rok wrócimy silniejsi i z takim samym celem – mistrzostwem European League of Football – mówi Dave Christensen, trener główny Panthers Wrocław.
Europa gra dalej
W grze o mistrzostwo oprócz Stuttgart Surge pozostali także Frankfurt Galaxy, Vienna Vikings oraz Rhein Fire. Nie jest tajemnicą, że zespół z Wrocławia miał ambicje sięgające co najmniej półfinału, ale ten cel będzie musiał odłożyć na kolejną edycję.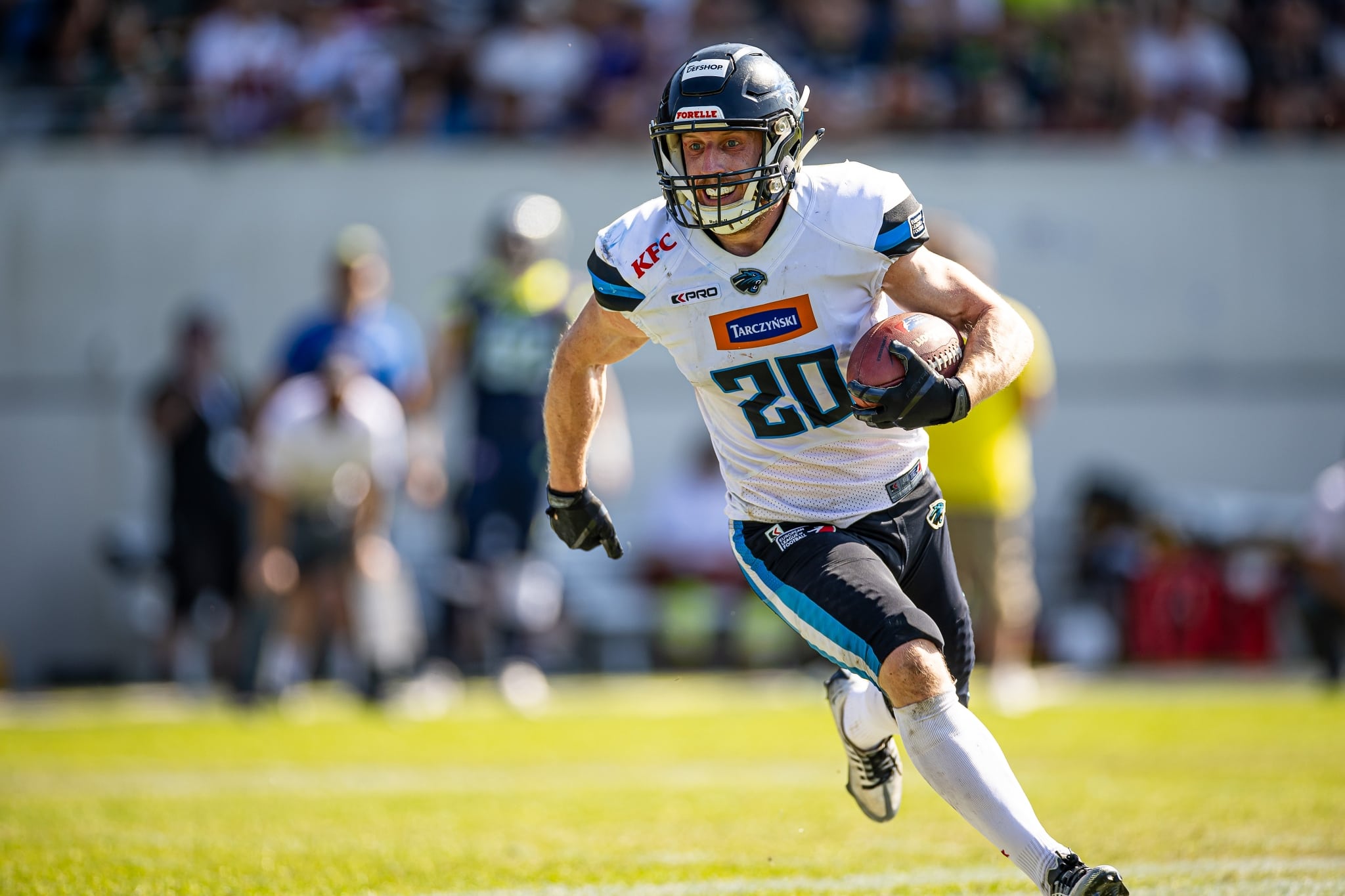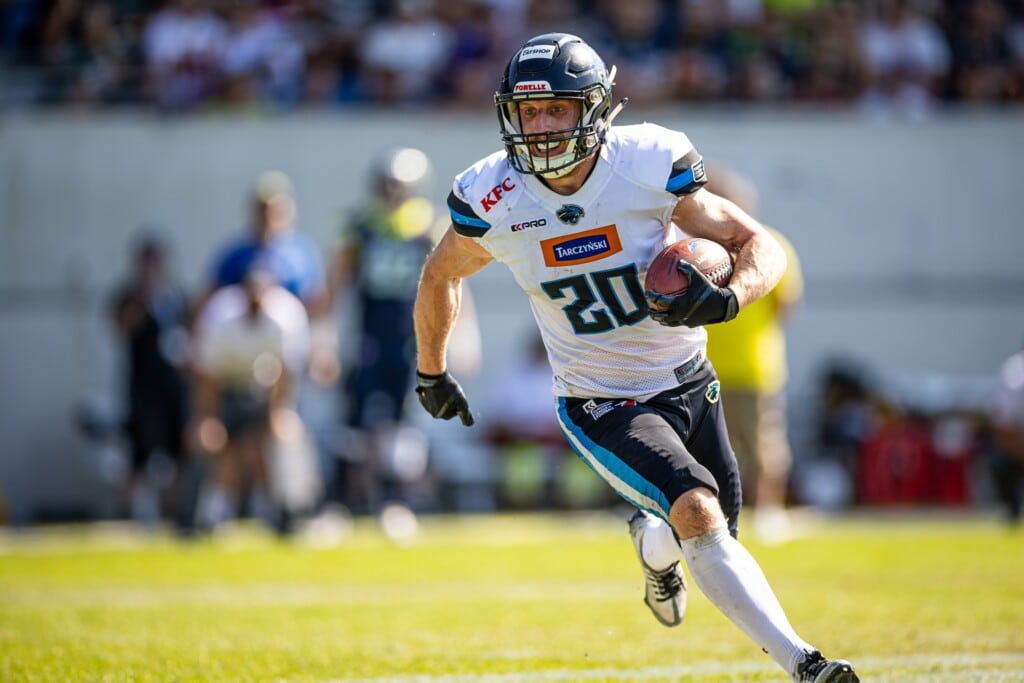 Finał European League of Football odbędzie się 24 września w niemieckim Duisburgu. Półfinały oraz ,mecz finałowy European League of Football będzie można obejrzeć w sportowych kanałach Polsatu, a także na ligowej platformie streamingowej.
FOT. Materiały prasowe