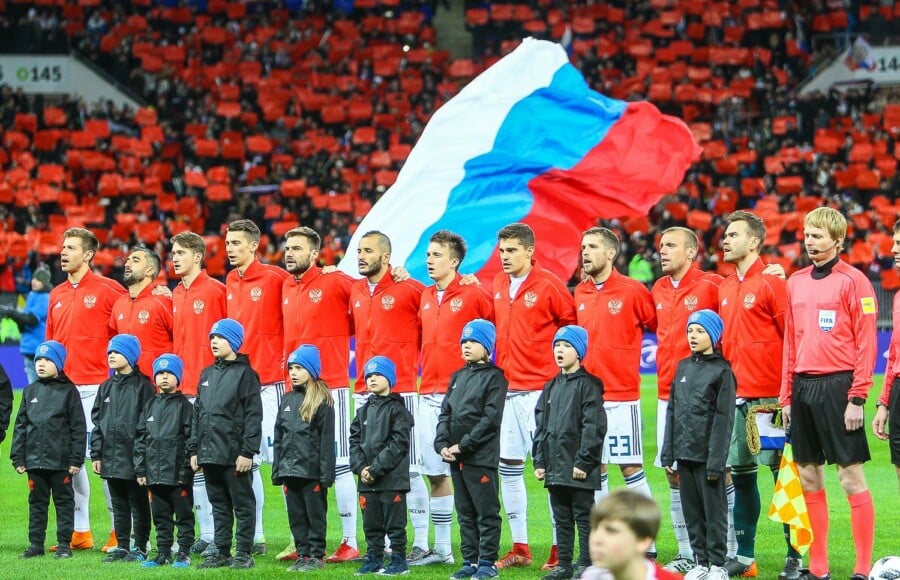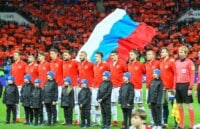 Rosja odejdzie z UEFA?
Cztery lata temu oglądali mundial na swoich stadionach, dzisiaj mogą oglądać go jedynie w telewizji i to bez udziału swojej reprezentacji. W związku z trwającym zawieszeniem Rosjanie rozważają opuszczenie struktur UEFA i dołączenie to azjatyckiej federacji piłkarskiej – AFC.
Z powodu międzynarodowej izolacji, która trwa niemal od wybuchu wojny na Ukrainie, RFU (rosyjska federacja piłkarska) coraz bardziej intensywnie myśli o odejściu z europejskiej centrali, co przyznaje sam jej prezes:
– Kilka miesięcy temu powiedziałem, że jest zbyt wcześnie, żeby myśleć o Azji. Teraz jest to możliwość, którą możemy rozważyć. Jeszcze nie rozmawiałem jednak z ludźmi z AFC. UEFA nadal uważa nas jednak za jednego z członków swojej rodziny. Nie powinniśmy rozmawiać z innymi podmiotami, bez poinformowania jej o tym – mówi Aleksander Diukow, szef RFU.
This could have a huge impact on Socceroos World Cup qualification 👀

Russia is reportedly considering changing confederations and leaving UEFA to join the Asian Football Confederation, according to the body's president Alexander Dyukov.#OptusSport #FIFAWorldCup pic.twitter.com/jUZroJbrDI

— Optus Sport (@OptusSport) November 28, 2022

 
Rosja została wykluczona nie tylko z meczów barażowych o MŚ w Katarze, ale także z Ligi Narodów, a co więcej nie zagra też w eliminacjach do Euro 2024. Rosyjskie kluby również nie mogą brać udziału w rozgrywkach międzynarodowych.
Dołączenie do AFC spowodowałoby m.in., że Rosja brałaby udział w mistrzostwach Azji zamiast Euro, a także rywalizowała z azjatyckimi drużynami narodowymi w eliminacjach do mistrzostw świata. Analogicznie rosyjskie kluby mogłyby całkowicie zapomnieć o udziale w europejskich pucharach, a zamiast tego walczyć w Azjatyckiej Lidze Mistrzów.
_______________

Podobają Ci się nasze teksty? Wesprzyj nas na BuyCoffee! To dzięki Wam treści na TheSport.pl nadal mogą być ogólnodostępne. Dziękujemy za regularne odwiedzanie naszego portalu!