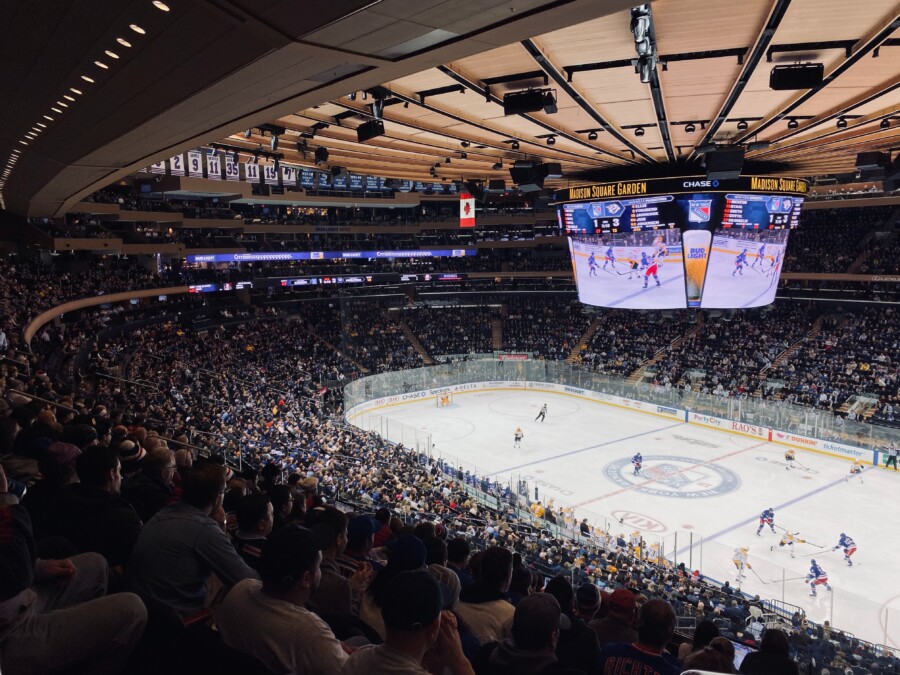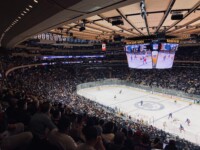 Rośnie wartość NHL
New York Rangers zostali pierwszą na świecie drużyną hokeja, której wartość przekroczyła 2 miliardy dolarów – wynika z rocznego podsumowania Forbesa. Zdecydowanie lepsze liczby niż przed rokiem zanotowała również cała NHL.
W aktualnym zestawieniu drużyn NHL, średnia wartość hokejowych franczyz wyniosłą 865 milionów dolarów – to wzrost o 32% w stosunku do poprzedniego roku i największy skok wartości od 2013 roku, kiedy dzięki umowie z kanadyjską telewizją, średnia wartość wszystkich klubów najlepszej hokejowej ligi świata wzrosła o 50%.
Rangers top Forbes' list of NHL team values as 1st franchise worth $2B https://t.co/4Os30Kj1a7 pic.twitter.com/jKw48WPP0o

— theScore NHL (@theScoreNHL) December 8, 2021

 
Na szczycie zestawienia figurują New York Rangers, którzy poprawili swój wynik o 21% względem poprzedniego notowania, stając się jednocześnie pierwszym zespołem NHL, którego wartość przekroczyła 2 miliardy dolarów. Drużyna z Nowego Jorku zajęła pierwsze miejsce w rankingu najcenniejszych drużyn NHL po raz siódmy z rzędu.
Pierwsza dziesiątka zestawienia wygląda następująco:
New York Rangers (2 mld dol.)
Toronto Maple Leafs (1,8 mld dol.)
Montreal Canadiens (1,6 mld dol.)
Chicago Blackhawks (1,4 mld dol.)
Boston Bruins (1,3 mld dol.)
Philadelphia Flyers (1,2 mld dol.)
Edmonton Oilers (1,1 mld dol.)
Los Angeles Kings (1,025 mld dol.)
Detroit Red Wings (990 mln dol.)
New York Islanders (950 mln dol.)
Jako przyczynę wzrostu wartości drużyn NHL Forbes wymienia m.in. siedmioletnią umowę telewizyjną ligi z ESPN i Turner, która weszła w życie w bieżącym sezonie i będzie przynosić lidze średnio 625 milionów dolarów przychodów rocznie. Drugi z powodów wzrostu statystyk to nowe areny klubów, które przynoszą większe przychody m.in. z dodatkowych miejsc siedzących oraz reklam. Ponadto liga znacznie zwiększyła wpływy ze sponsoringu.
Według Forbesa przychody NHL powinny wzrosnąć z 4,8 miliarda dolarów w obecnym sezonie do 5,4 miliarda dolarów w latach 2022-23.