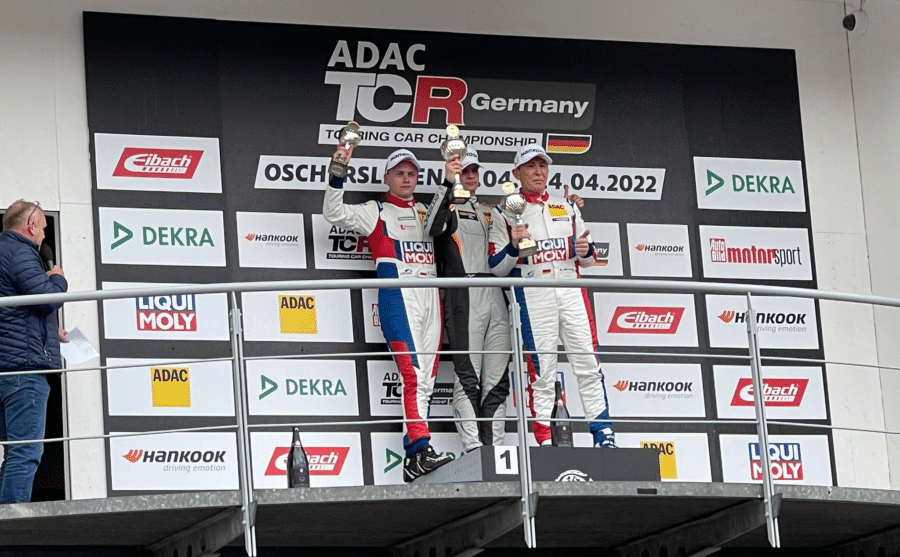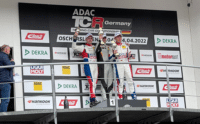 Udany start sezonu Ładniaka w ADAC TCR Germany
Na Motorsport Arenie w Oschersleben odbyły się dwa pierwsze wyścigi nowego sezonu serii ADAC TCR Germany. Szymon Ładniak z zespołu Liqui Moly Team Engstler zajął w nich 5. i 4. miejsce. Polak w obu startach był także drugi wśród juniorów.
19-letni Ładniak na Motorsport Arenie w niemieckim Oschersleben rywalizował w dwóch wyścigach. W sobotę zajął 5. miejsce w klasyfikacji generalnej, a w niedzielę był 4. Dwukrotnie stawał za to na podium klasyfikacji juniorów, ustępując jedynie Rene Kircherowi.
– Szczególnie niedzielny wyścig był dla mnie udany. W momencie, w którym odzyskałem czwarte miejsce, miałem najlepsze tempo ze wszystkich zawodników i walczyłem o podium. W momencie kiedy na torze pojawił się samochód bezpieczeństwa, było już w zasadzie po wyścigu. Generalnie to był dla mnie udany weekend. Praca, którą wykonaliśmy razem z członkami zespołu w trakcie przedsezonowych testów, zaprocentowała. Myślami jestem już na Red Bull Ringu. Tam liczę na jeszcze lepsze ściganie – mówił Ładniak.
Po pierwszym weekendzie rywalizacji polski kierowca zajmuje 5. miejsce w klasyfikacji generalnej. Liderem jest jego partner z zespołu, Martin Andersen. W zestawieniu juniorów Polak jest drugi. Z kolei Liqui Moly Team Engstler prowadzi w zmaganiach konstruktorów.
Seria Touring Car Racing (TCR) to wyścigi aut turystycznych. Kierowcy rywalizują w pojazdach zbliżonych do seryjnych odpowiedników.
Kolejne dwa wyścigi ADAC TCR Germany odbędą się na Red Bull Ringu w Spielberg 21 i 22 maja. 
CZYTAJ TEŻ >>> Ładniak: Poszedłem w inną stronę niż reszta kierowców