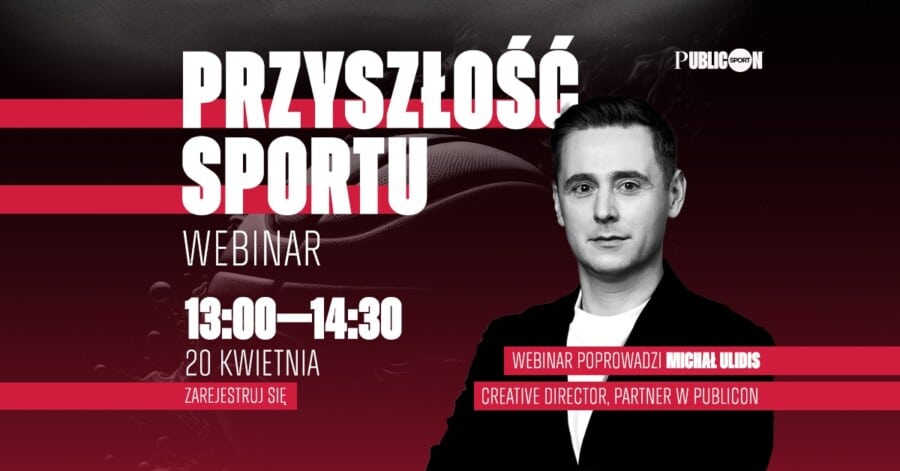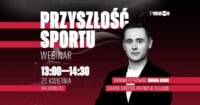 Webinar: Przyszłość sportu [20.04. godz. 13:00]
Świat sportu dynamicznie się zmienia. Publicon Sport od 3 lat intensywnie pracuje w tym obszarze – zarówno ze sportowcami, jak i biznesem. Rozumie potrzeby obu stron. Zna media i obserwuje odbiorców sportu. Widzi, jak jest on konsumowany przez przedstawicieli Gen Z, a jak przez koneserów pamiętających sukcesy kadry Górskiego, dlatego dobrze rozumiemy zachodzące dziś zjawiska społeczne. Swoimi spostrzeżeniami dotyczącymi przyszłości chce podzielić się podczas webinaru, który odbędzie się w najbliższy czwartek, 20 kwietnia. Początek o godzinie 13:00.
Michał Ulidis, Creative Director w Publicon w najbliższym webinarze opowie m.in.:
jak zmieni się model zarabiania na transmisjach i jaką rolę odegrają w tym media społecznościowe,
po jaką wartość dodaną będą sięgać platformy streamingowe, nie mogąc konkurować samą transmisją,
jak technologia, dietetyka oraz farmakologia będzie zmieniać sportowców i czy będzie to wymagało zredefiniowania zasad współzawodnictwa,
czy (albo kiedy) esport zyska status dyscypliny olimpijskiej,
jakie nowe formaty rozgrywek wymusi sposób konsumpcji treści.
To wydarzenie dla wszystkich związanych ze sportem. Odpowiemy na najważniejsze pytania, które powinny postawić sobie marki inwestujące w sponsoring oraz sportowcy długoterminowo myślący o budowaniu swojego wizerunku. 
Bezpłatny webinar odbędzie się już 20 kwietnia o godzinie 13. Rejestracja pod tym linkiem (kliknij).