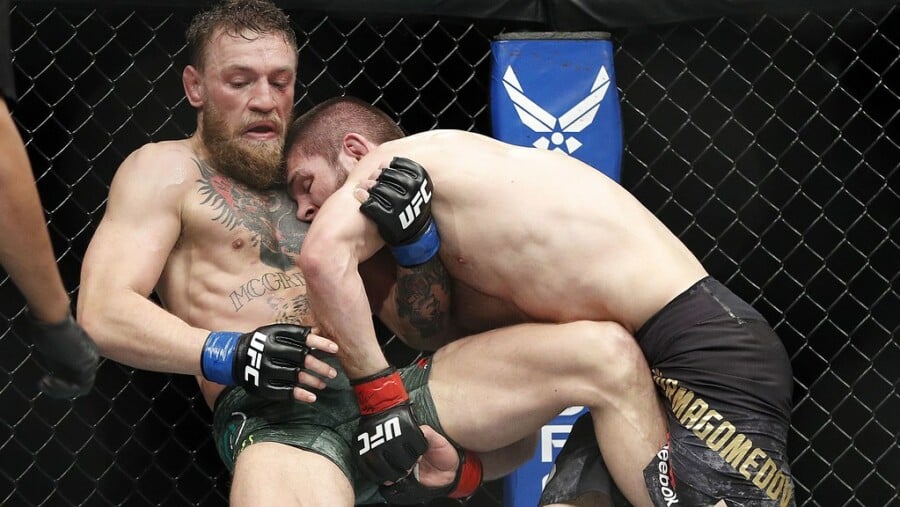 Wyciekły niewygodne dla UFC dane finansowe. Są niespodzianki
W ostatnim czasie światło dzienne ujrzały niezwykle interesujące dane dotyczące zarobków największych gwiazd UFC. Wszystko w związku z pozwem zbiorowym byłych zawodników przeciwko tej organizacji. Udało się dotrzeć do liczb z lat 2011-2016.
Okazuje się, że wypłaty najlepszej organizacji mieszanych sztuk walki na świecie dla zawodników obejmowały zarówno standardowe premie za walki i zwycięstwa publikowane przez komisje sportowe, jak i nieujawnione bonusy, w tym premie pay-per-view oraz premie uznaniowe.
Rekordzistą pod względem zarobków w latach 2011–2016 był Brock Lesnar, który za dwie ostatnie walki zgarnął łącznie 11 milionów dolarów. Jego starcie z Alistairem Overeemem w grudniu 2011 roku przyniosło mu trzy miliony dolarów, natomiast pojedynek z Markiem Huntem na gali UFC 200 w 2016 roku zaowocował wypłatą wysokości aż ośmiu milionów dolarów. Co ciekawe, oficjalnie ujawniona przez komisję sportową kwota wynosiła wówczas zaledwie 2,5 miliona dolarów.
Dec30.2011

10 years ago today,

Alistair Overeem ended Brock Lesnar's career in MMA. pic.twitter.com/9jLEa5Qo5b

— MMA History Today (@MMAHistoryToday) December 30, 2021

  
Na liście najlepiej zarabiających zawodników z tego okresu znajduje się oczywiście Conor McGregor, który za starcie z Eddiem Alvarezem miał otrzymać ponad 6,8 miliona dolarów.
#OnThisDay in 2016, Conor McGregor knocked out Eddie Alvarez to become the first fighter in UFC history to hold two UFC titles at the same time. 🏆🏆

 pic.twitter.com/cVQo6HD9mY

— MMA Orbit (@mma_orbit) November 12, 2023

  
Trzecią pozycję w zestawieniu zajęła legenda kobiecej dywizji Ronda Rousey. Za pojedynek z Amandą Nunes miała otrzymać niemal pięć milionów dolarów.
Never forget how Amanda Nunes absolutely DOMINATED Ronda Rousey https://t.co/mArX5tGd6d

— FADE (@FadeAwayMedia) June 11, 2023