wstecz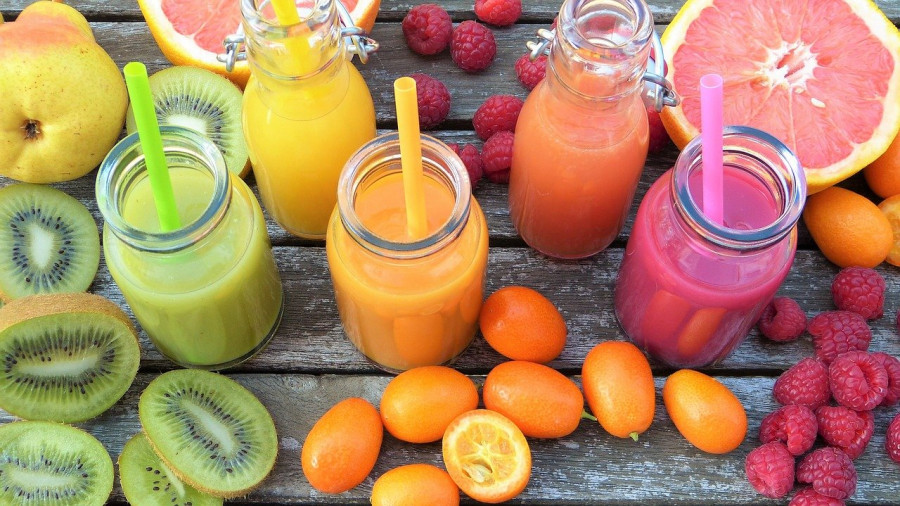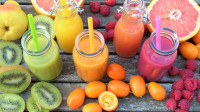 Jak zrobić domowe smaczne owocowe smoothie?
Owocowe smoothie zna każdy. Bardzo często może służyć uzupełnieniu codziennej diety. Jak sprawić, by nie było zbyt słodkie lub mdłe?
Przede wszystkim mleko. Wystarczy szklanka. Słodkie specjały najlepiej smakują z mlekiem. Dorzucamy jednego banana, wiórki kokosowe i posiekane drobno dwie kostki gorzkiej czekolady. Na koniec wsypujemy pół łyżeczki cynamonu. Ta orientalna przyprawa wraz z czekoladą przełamią mdłość banana. Im ciemniejszy banan, tym nasze smoothie będzie słodsze. Pamiętaj o tym! Całość blendujemy i wypijamy od razu, bo inaczej banan ściemnieje.
Koktajle owocowe będą także dobrą opcją dla dzieci, które odrzucają każdą porcję zaoferowanych warzyw i owoców. Ładnie przystrojone, przelane do ulubionego kubka mogą być zbawieniem dla niejadków. Z racji tego, że dzieci rosną i potrzebują zbilansowanych posiłków obfitych w owoce i warzywa smoothie może być zbawiennym rozwiązaniem.
Zrobienie dobrego owocowego smoothie to błahostka! Wystarczy tylko kilka minut i mamy pyszny, zdrowy koktajl, którym możemy cieszyć się nie tylko w upalne dni. Dzięki niemu dostarczymy naszemu organizmowi niezbędnych składników odżywczych a przecież o to chodzi!