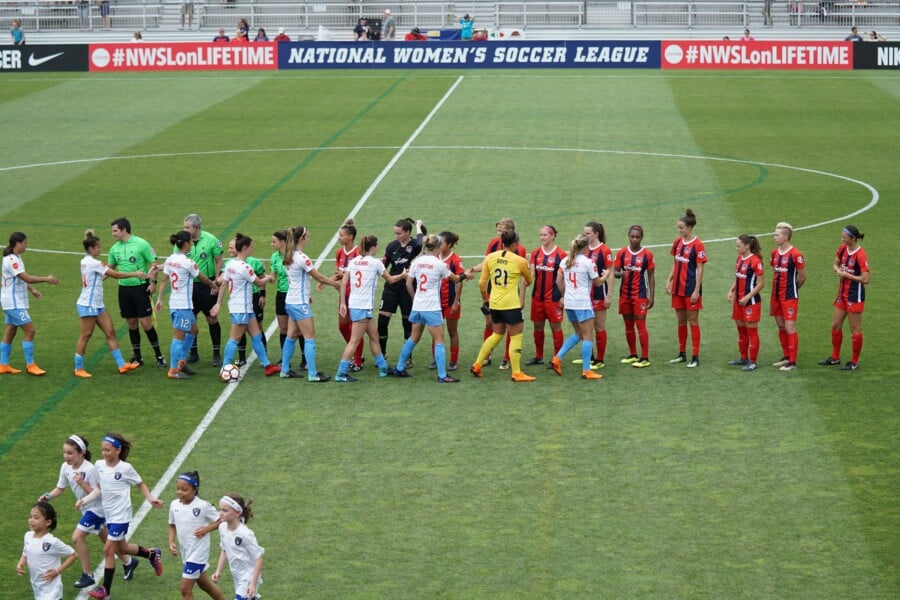 Dożywotni zakaz trenowania dla czwórki trenerów
Dożywotni zakaz trenowania i w sumie 3 miliony dolarów kary – w taki sposób amerykańska liga piłkarska kobiet rozprawiła się ze szkoleniowcami i działaczami, na których ciążą zarzuty dotyczące molestowania seksualnego, którego ofiarami miały padać piłkarki w ciągu ostatniej dekady.
Dochodzenie przeprowadzone przez National Women's Soccer League wykazało szereg "nieodpowiednich" zachowań w wykonaniu m.in. trenerów – zarzuty dotyczą przede wszystkim molestowania seksualnego. Oskarżany o nie jest m.in. Paul Riley – były piłkarz i trener Racing Louisville, który miał nakłaniać trójkę zawodniczek do czynności seksualnych. Choć szkoleniowiec wszystkiemu zaprzecza, pod naporem zarzutów już w 2021 roku wycofał się z kobiecego futbolu.
Oprócz Rileya taką samą karę – dożywotniego zakazu pracy w NWSL – otrzymali również Rory Dames, Richie Burke oraz Christy Holly. Trenerzy zostali oskarżeni m.in. o "niewłaściwy dotyk", "obnażanie się", "psychiczne znęcanie się" czy "rasistowskie uwagi". Dwuletni zakaz pracy nałożono także na byłego trenera Craiga Harringtona oraz dyrektorkę generalną Gotham FC Alysę LaHue – za "niechciane zaloty seksualne" w stosunku do piłkarek.
The NWSL has permanently banned four former coaches following an investigation into allegations of systemic abuse of players:

▪️ Paul Riley, NC Courage
▪️ Christy Holly, Racing Louisville
▪️ Rory Dames, Chicago Red Stars
▪️ Richie Burke, Washington Spirit pic.twitter.com/hzOyYegyA0

— Front Office Sports (@FOS) January 9, 2023

 
– Jako dyrektorka generalna LaHue miała być kontaktem dla piłkarek w sprawie zgłaszania niewłaściwych zachowań. Jednak kiedy sama została oskarżona o niewłaściwe zachowanie, zawodniczki poczuły się tak, jakby nie mieli do kogo się zwrócić – czytamy w raporcie NWSL.
Kary nałożono również na same kluby, uzasadniając, że te nie zapewniły piłkarkom właściwej ochrony i pomocy. Największą karę nałożono na Chicago Red Stars i Portland Thorns – odpowiednio 1,5 i 1 mln dolarów. Dodatkowo Racing Louisville będą musieli zapłacić 200 tys. dol., North Carolina Courage 100 tys. dol., a Reign FC (klub Megan Rapinoe) i Gotham FC po 50 tys. dolarów.
___________

Podobają Ci się nasze teksty? Wesprzyj nas na BuyCoffee! To dzięki Wam treści na TheSport.pl nadal mogą być ogólnodostępne. Dziękujemy za regularne odwiedzanie naszego portalu!