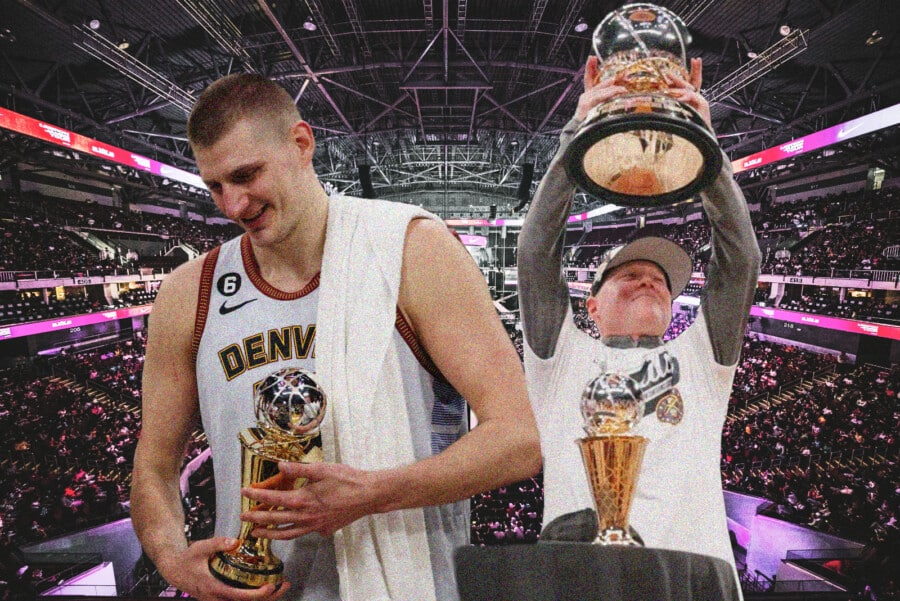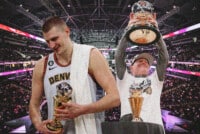 Explain the NBA: Bycie faworytem nic nie znaczy
W trzech z czterech serii półfinałów konferencji prowadzą drużyny rozstawione niżej. W momencie, gdy nagrywaliśmy ten odcinek, nie wiedzieliśmy jeszcze, czy Miami i Lakers awansują. Gdyby tak się zdarzyło, byłby to pierwszy raz od momentu, gdy pierwsza runda playoffów jest rozgrywana do czterech wygranych, że zespoły z miejsc 7 i/lub 8 znalazłyby się w finale konferencji (wcześniej Knicks 1999 i Sonics 1987).
W tym odcinku 80% naszego czasu poświęcamy wszystkim czterem seriom półfinałowym – dyskutujemy między innymi o tym, czy Julius Randle ma rację, mówiąc, że Heat bardziej zależy na wygranej (i dlaczego tak myśli). Analizujemy, jak bardzo podejście Joe Mazzulli różni się od tego Ime Udoki z poprzedniego sezonu. Rozważamy, czy powrót do gry Chrisa Paula może pomóc Phoenix przejść Denver i czy zespołowi z Arizony nie brakuje chemii w drużynie. Chwalimy też Anthony'ego Davisa i przewidujemy, co jeszcze może wydarzyć się w serii Lakers z Wariors.
Ponadto spieramy się co do tego, czy Giannis ma rację, mówiąc, że sezon Bucks nie był porażką, i skoro tak – to dlaczego Milwaukee właśnie zwolniło trenera Mike'a Budenholzera? Na koniec sprawdzamy, na ile sprawdziły się nasze przedsezonowe typy co do nagród indywidualnych za sezon zasadniczy.
A do tego jak zwykle rozdajemy książki od Wydawnictwa SQN i księgarni LaBotiga.pl!