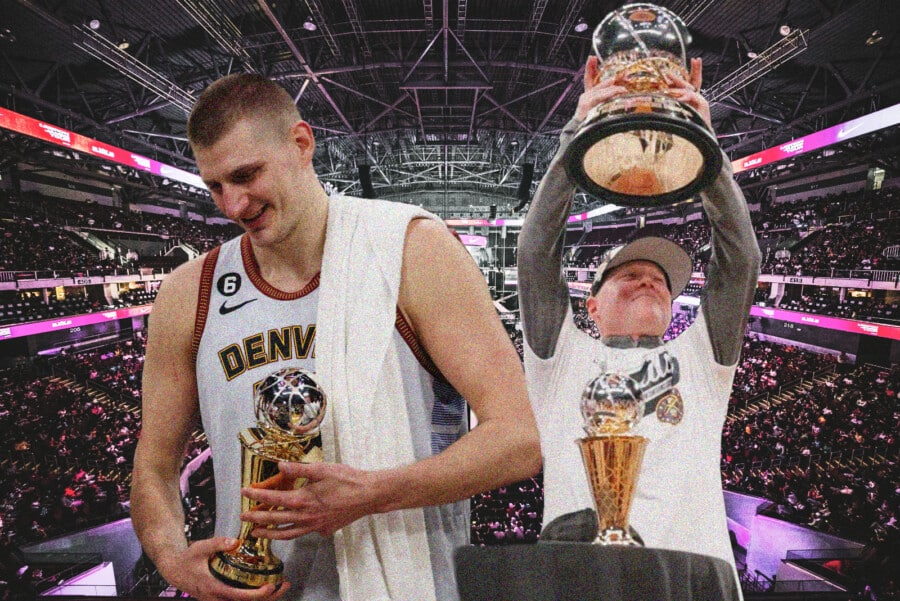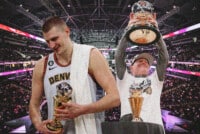 Explain the NBA: Denver w drodze po tytuł
Kiedy wydawało się, że po raz pierwszy w historii NBA oba finały konferencji zakończą się wynikiem 4-0, Boston Celtics pokazali, że jeszcze żyją, jeszcze się nie poddali. Czy staną się pierwszą drużyną w historii NBA, która będzie w stanie wygrać cztery mecze z rzędu od stanu 0-3? Między innymi nad tym zastanawiamy się w tym odcinku naszego podcastu – dyskutujemy, jakie błędy zrobił trener Joe Mazzulla i czy ta seria jest jeszcze do uratowania dla Bostonu, a także oceniamy, jak prowadzi Heat trener Erik Spoelstra.
Na Zachodzie zachwycamy się Denver Nuggets i Nikolą Jokiciem, doceniamy wkład LeBrona Jamesa w obecny sezon Lakers, wyrażamy jednak wątpliwości, czy będzie chciał jeszcze grać w koszykówkę. Ponadto przyglądamy się drużynom, które odpadły w półfinałach konferencji – 76ers, Suns i Warriors – i w przypadku dwóch pierwszych debatujemy, czy zwolnieni szkoleniowcy nie okazali się przypadkiem kozłami ofiarnymi. Analizujemy też wypowiedź Steve'a Kerra o tym, jak Golden State stracili do siebie zaufanie.
Na koniec myślimy o tym, czy dla Jeremy'ego Sochana to dobrze, że San Antonio Spurs wylosowali pierwszy numer draftu i że najprawdopodobniej przyjdzie mu grać z Victorem Wembanyamą.
I jak zawsze rozdajemy książki od Wydawnictwa SQN i księgarni LaBotiga.pl.