wstecz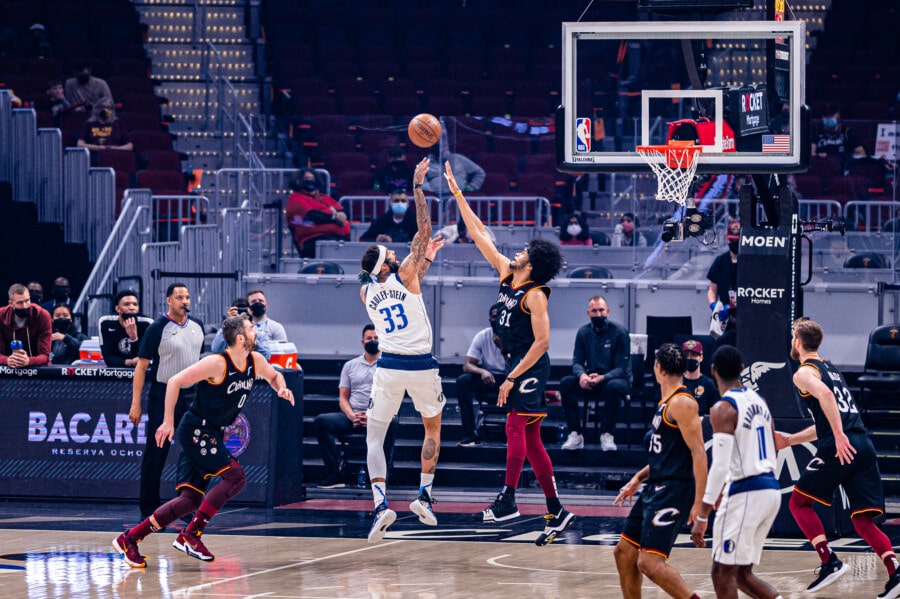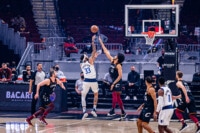 Explain the NBA: Kawaleria znów szarżuje
Przed startem rozgrywek amerykańscy bukmacherzy oceniali, że Cleveland wygra 26-27 meczów w tym sezonie. Nie dotarliśmy jeszcze do półmetku, a Cavaliers mają na swoim koncie już 21 zwycięstw i (obok Chicago Bulls) są największą pozytywną niespodzianką NBA. W jubileuszowym, 10. odcinku "Explain the NBA" najwięcej czasu poświęcamy więc Cavs i ich nietypowemu, wysokiemu ustawieniu. Nie możemy się też nachwalić pierwszoroczniaka Evana Mobleya, ale martwią nas kontuzje Ricky'ego Rubio i Colina Sextona.
Poza tym w subiektywnym przeglądzie tygodnia wymieniamy odczucia po pierwszym meczu Kyrie'ego Irvinga w tym sezonie, zastanawiamy się, co powinien zrobić Zion Williamson, żeby wrócić do gry i szukamy pozytywów w trudnej sytuacji Los Angeles Clippers. Dwa zdania poświęcamy również krnąbrnej młodzieży w Houston Rockets.
A Mirosław Noculak ze swoją opowieścią zabierze was do Cleveland, w którym miał okazję kiedyś krótko porządzić!
—————
"Explain the NBA" to cotygodniowy podcast na TheSport.pl prowadzony przez Mirosława Noculaka i Radosława Spiaka. Omawiają i analizują to, co dzieje się na parkietach NBA, przyglądają się drużynom pod kątem taktycznym, tłumaczą, dlaczego ktoś gra tak, a nie inaczej. Przybliżają to, czego na pierwszy rzut oka nie widać. "Explain the NBA" można słuchać na platformach Spotify, Apple Podcast i Google Podcast.