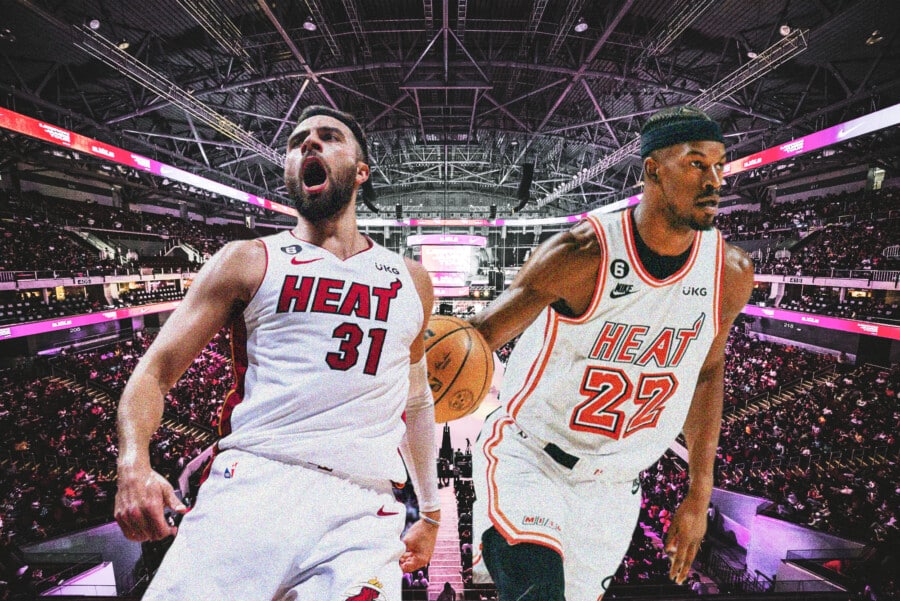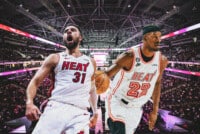 Explain the NBA: Miami w wielkim finale!
A jednak! Boston Celtics nie zostali pierwszą drużyną w historii NBA, która wygrała serię, przegrywając pierwsze trzy mecze. W Game 7 lepsi okazali się Miami Heat i to właśnie ich zobaczymy w finale przeciwko Denver Nuggets. W tym odcinku naszego podcastu analizujemy, jak do tego doszło – czy Jayson Tatum faktycznie powinien grać tak długo z kontuzją, dlaczego Boston zmienił obronę akcji pick'n'roll na "drop", czy presja zjadła "Celtów" i dlaczego Jaylen Brown grał tak słabo. Do tego snujemy rozważania, co stanie się z Joe Mazzullą i czy Celtics powinni jednak rozdzielić parę Tatum/Brown.
O Miami mówimy więcej w kontekście finału, bo ich starcie z Nuggets jawi się jako fascynujące. Czy Bam Adebayo będzie w stanie sam zatrzymać Nikolę Jokicia, czy Serba trzeba podwajać? Czy ewentualny powrót do gry Tylera Herro może wytrącić z rytmu znakomicie grających Caleba Martina i Gabe'a Vincenta? Wreszcie – czy obrona strefowa ma sens przeciwko bardzo zespołowo grającemu Denver? Tyle pytań, na które szukamy odpowiedzi.
Ponadto podsumowujemy miniony sezon pod kątem debiutantów – rok później układamy swoje top 5 draftu 2022, a na Was czekają oczywiście książki od Wydawnictwa SQN i księgarni LaBotiga.pl.