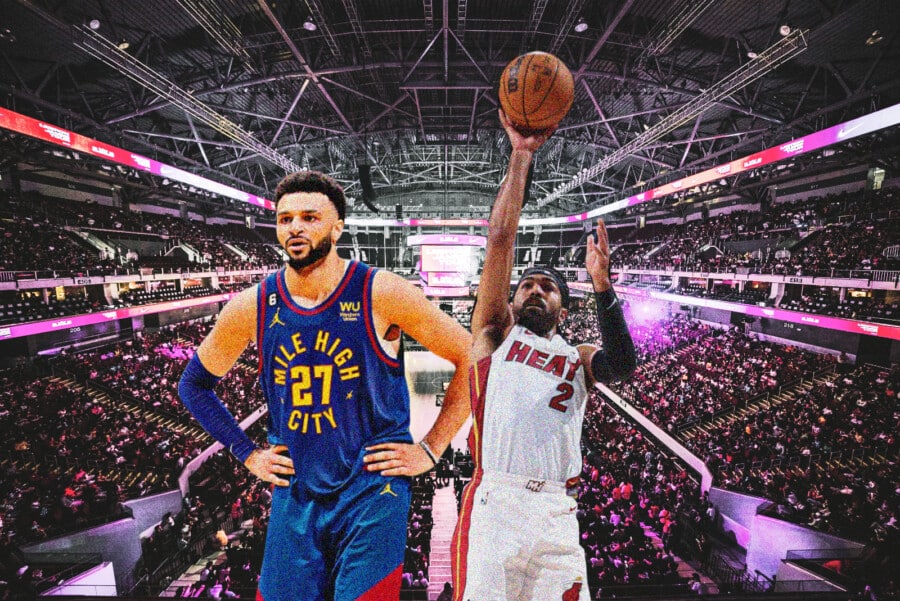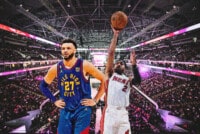 Explain the NBA: Nuggets znów na prowadzeniu / Trenerska karuzela
Trzy pierwsze mecze serii finałowej za nami. W tym odcinku pokrótce omawiamy to, co działo się w każdym z nich. Od dominacji Nuggets i fatalnej dyspozycji rzutowej Heat w meczu numer 1 przez wstawienie Kevina Love'a do pierwszej piątki Heat i zmuszenie Nikoli Jokicia do gry jeden na jednego w meczu numer 2 aż po podwójne triple-double pary Jokić-Murray i wejście smoka (czyli Christiana Brauna) w meczu numer 3.
Odpowiadamy też na wasze pytania o rywalizację Denver z Miami – między innymi o to, czy Tyler Herro jest receptą na problemy Heat, kogo Miami potrzebuje do wsparcia Adebayo i dlaczego Michael Porter Jr. gra tak nierówno. Oczywiście pytania nagradzamy książkami od Wydawnicstwa SQN i księgarni LaBotiga.pl.
Ponadto zajmujemy się też karuzelą trenerską, bo zmian na stanowiskach head coachów jest bardzo dużo. Zastanawiamy się, czy Monty Williams to dobry wybór dla Pistons, czy James Harden zostanie w Sixers wraz z przyjściem Nicka Nurse'a i spieramy o to, czy Frank Vogel jako trener Suns to odpowiednia osoba; próbujemy też przewidzieć, czy niedoświadczony head coach Adrian Griffin jest odpowiedzią na problemy Bucks.