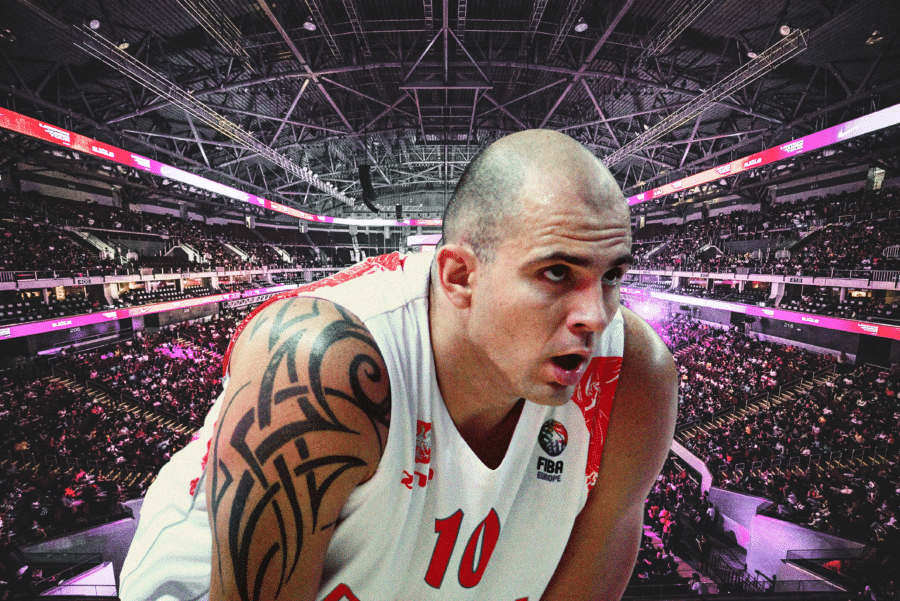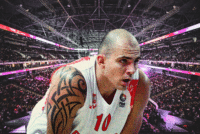 Explain the NBA: Szymon Szewczyk
Jest jednym z zaledwie czterech polskich koszykarzy w historii wybranych w drafcie NBA, a zarazem jednym z trzech graczy ze słynnego draftu 2003, którzy w obecnym sezonie zagrali w choć jednym meczu. Szymon Szewczyk jest gościem ósmego odcinka naszego podcastu i od razu zaznaczamy – momentami jest mocno nieparlamentarnie!
Rozmawiamy nie tylko o słynnym drafcie sprzed 20 lat, ale też o marzeniach, jakie miał młody Szymon, i jak to było spotkać Michaela Jordana i Phila Jacksona. Wymieniamy się opiniami o tym, czy obecna koszykówka jest lepsza od tej sprzed dwóch dekad i kto na ten moment sezonu jest najlepszym trenerem NBA. O trenerach mówimy zresztą sporo – pytacie, więc odpowiadamy, czy europejscy szkoleniowcy poradziliby sobie w NBA, i czy następuje zmiana pokoleniowa wśród head coachów w najlepszej lidze świata. No i oczywiście mamy dla Was książki od Wydawnictwa SQN i księgarni LaBotiga.
Na koniec Szymon opowiada o swoim pierwszym doświadczeniu trenerskim i podaje przykłady szkoleniowców, którzy ewidentnie nie wiedzieli, co robią. Dzieje się!
—————
"Explain the NBA" to cotygodniowy podcast na TheSport.pl prowadzony przez Mirosława Noculaka i Radosława Spiaka. Omawiają i analizują to, co dzieje się na parkietach NBA, przyglądają się drużynom pod kątem taktycznym, tłumaczą, dlaczego ktoś gra tak, a nie inaczej. Przybliżają to, czego na pierwszy rzut oka nie widać. "Explain the NBA" można słuchać na platformach Spotify, Apple Podcast i Google Podcast.