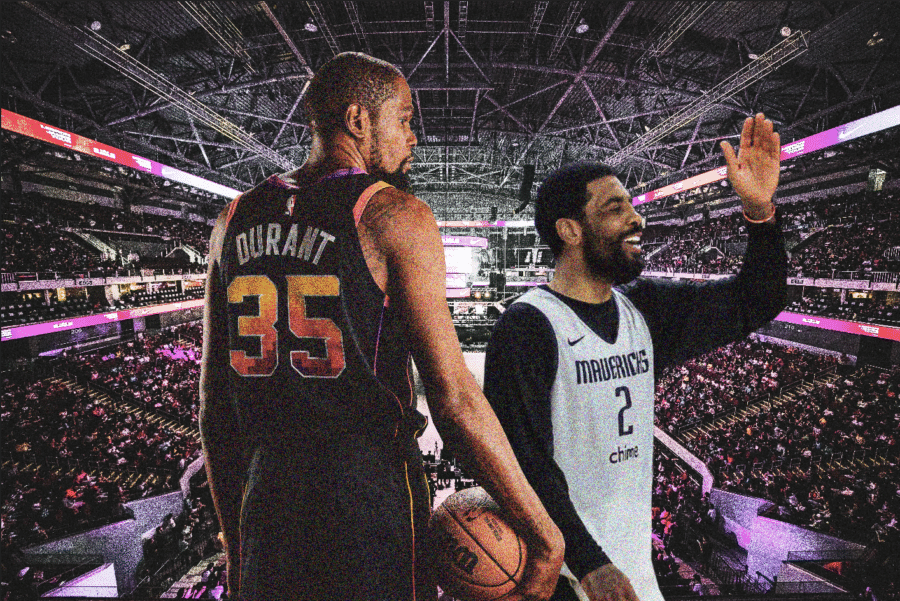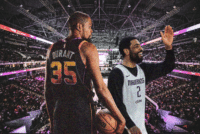 Explain the NBA: Transferowa zawierucha
To było z pewnością jedno z bardziej szalonych – jeśli nie najbardziej – trade deadline w historii NBA. Kluby zmieniły takie gwiazdy, jak Kyrie Irving, Kevin Durant czy Russell Westbrook, a do tego cała masa solidnych zadaniowców, jak choćby Jae Crowder czy Matisse Thybulle. Głównym tematem tego odcinka naszego podcastu będą więc transfery.
Zastanawiamy się, czy Dallas Mavericks opłaci się ryzyko ściągnięcia nieobliczalnego Irvinga, czy Phoenix Suns z miejsca stali się faworytami do mistrzostwa po przyjściu Duranta, ale też na ile Los Angeles Clippers wiedzą, co robią, próbując wpasować do siebie Westbrooka. Poświęcamy też trochę uwagi Bucks, Blazers, Nuggets i Bulls.
W przeglądzie wydarzeń omawiamy zakończony niedawno Weekend Gwiazd, wracamy jeszcze na moment do historycznego rekordu LeBrona Jamesa i analizujemy, co poszło nie tak w Hawks, że z drużyny wyleciał właśnie trener Nate McMillan.
A do tego w tym odcinku wraca kącik kulturalny!
—————
"Explain the NBA" to podcast na TheSport.pl prowadzony przez Mirosława Noculaka i Radosława Spiaka. Omawiają i analizują to, co dzieje się na parkietach NBA, przyglądają się drużynom pod kątem taktycznym, tłumaczą, dlaczego ktoś gra tak, a nie inaczej. Przybliżają to, czego na pierwszy rzut oka nie widać. "Explain the NBA" można słuchać na platformach Spotify, Apple Podcast i Google Podcast.