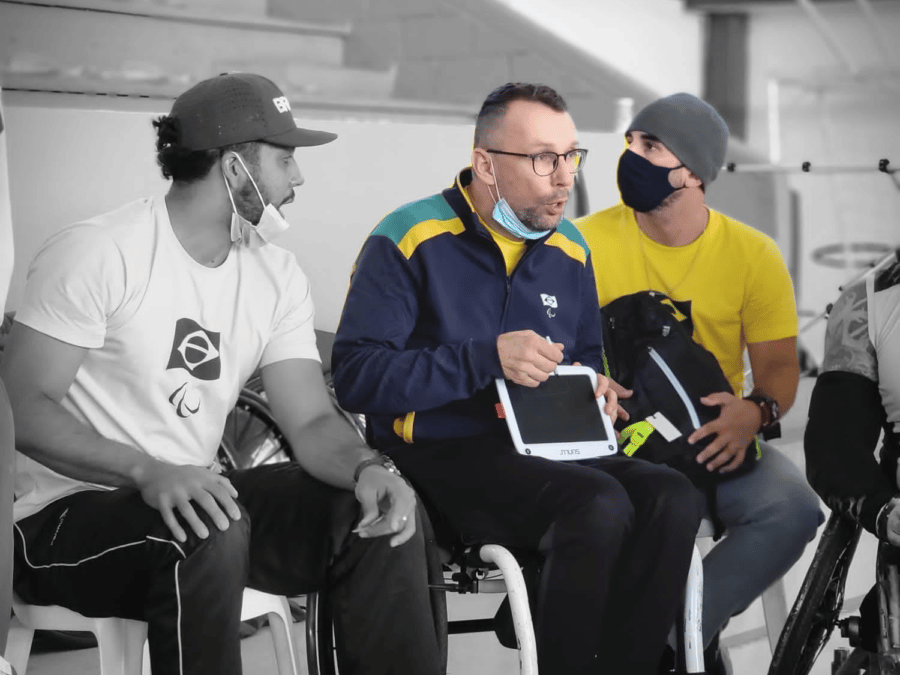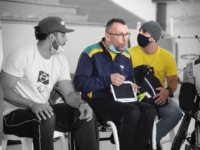 Głowa Rządzi: Tomasz Biduś
Tu podcast Głowa Rządzi, mamy odcinek 89! A w nim Tomasz Biduś, asystent trenera reprezentacji Brazylii w rugby na wózkach. Tomek był już gościem podcastu, a teraz witamy się kolejny raz, z tym że zmieniamy nieco perspektywę z tej zawodniczej, na trenerską. Bardziej konkretnie przyglądamy się momentom i okresom przejścia z roli zawodnika do roli trenera oraz z trenera w Polsce do trenera zagranicą.
Tomek barwnie opowiada i otwarcie dzieli się swoimi doświadczeniami i przemyśleniami. To jest odcinek, który zainteresuje każdego, kto chce świadomie podchodzić do tworzenia swojej ścieżki rozwoju w sporcie.
Podcast prowadzi Grzegorz Więcław. Certyfikowany psycholog sportu Europejskiej Federacji Psychologii Sportu FEPSAC, absolwent wydziału psychologii i komunikacji na Simon Fraser University (Vancouver, Kanada) oraz psychologii sportu i aktywności fizycznej na University of Jyväskylä (Jyväskylä, Finlandia).
Obecnie współpracuje m.in. z Polskim Związkiem Lekkiej Atletyki, Akademią Piłkarską Piasta Gliwice, Śląskim Związkiem Piłki Nożnej, szkołami mistrzostwa sportowego i zawodnikami indywidualnymi różnych dyscyplin sportowych.
Więcej na GlowaRzadzi.pl
Fot. Archiwum Tomasza Bidusia