wstecz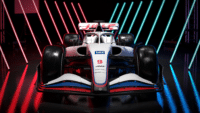 PR i Marketing: Co należy zrobić z Rosją? Sezon F1 na start
Piąty odcinek podcastu "PR i Marketing w Sporcie" chcieliśmy w całości poświęcić rozpoczynającemu się właśnie sezonowi Formuły 1. Niestety zbrojny atak Rosji na Ukrainę, zmienił wszystko.
W pierwszej części analizujemy to jak świat sportu powinien zareagować na rosyjską agresję. Czy reprezentacja Polski powinna rozgrywać barażowe spotkanie z reprezentacją Rosji? Jak powinny zareagować największe federacje sportowe, czy rosyjskie kluby i sportowcy powinny zostać wykluczone ze wszelkich rozgrywek?
Końcówka lutego to również pierwsze testy przedsezonowe w Formule 1. Jak rewolucja w przepisach oraz ograniczenia budżetowe wpłyną na nową kampanię? Ponadto przyglądamy się nowym umowom sponsorskim wśród zespołów oraz analizujemy wartość marketingową marki Orlen, która kolejny sezon będzie obecna w padoku Formuły 1.
__________________
Podcast "PR i MARKETING W SPORCIE" to projekt realizowany przez TheSport.pl oraz Agencję Publicon. Analizujemy najciekawsze wydarzenia w świecie sportu od strony marketingu, komunikacji i PR. Prowadzą Damian Filipowski (TheSport.pl) i Michał Tkaczyszyn (Publicon).